Get Carried Away
Get Carried Away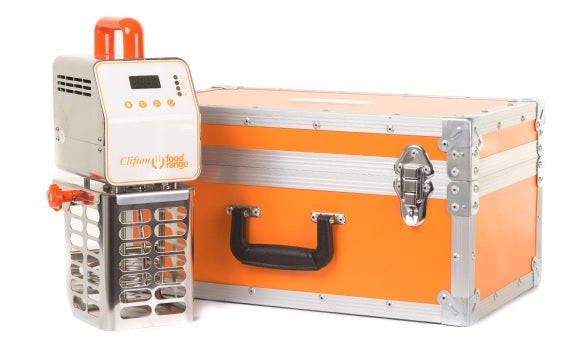 The sturdy Clifton carry case is designed to fit the portable immersion stirrer unit perfectly, to prevent it from being damaged whilst in transit – it is ideal for chefs who travel or want a sous vide unit for demonstrations.
Designed in the signature 'Clifton orange', this case comes complete with protective foam inserts, which fits the stirrer, power lead and a pocket for plating tweezers.
There are two metal toggle catch clasps which ensure the case is securely fastened and a hinged lid which locks securely.
This case is an accessory and does not come complete with the Immersion circulator.
If you would like to find out more about the Clifton carry case, please click here.